Where can you buy a used iPhone in the UAE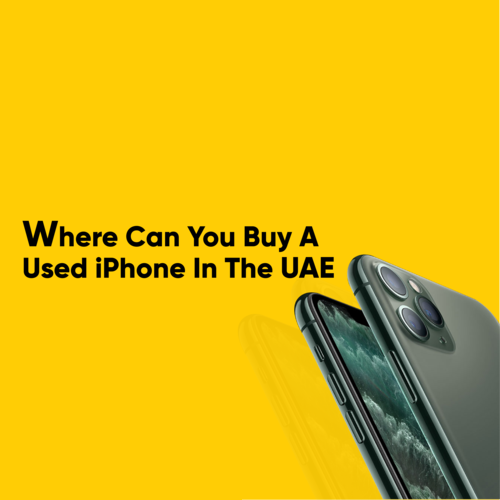 You have taken a smart decision to buy a used iPhone? But  It's the time when you start to think about where can you buy a pre-owned phone. you might need some time to figure it out. Because you are going to buy a phone that is already used by someone. It is not as simple as you visit a store and buy a brand new phone. There are many things to check and test while buying a used iPhone . So where is that place or which seller can offer you an I phone that meets all these qualities? If you are decided to buy a pre-owned iPhone in UAE, there are several options you can choose from. But last but not least you must have a better understanding of the seller and their history of selling products. Here are the few options from where you can buy a used phone.

From the local Market
There are well-known local markets across all emirates in the UAE where you can buy a used I phone. If you go to Deira in Dubai, Rolla mobile market in Sharjah, etc. you will find numerous used phones in all models and specifications. These markets are famous for selling used phones. But you have to be very careful when finalizing a buy. Do all the tests that can perform yourself. Check if it looks perfect and check the return and warranty policy otherwise you will end up losing your money.
Buy from an online classified portal
There are several classifieds websites in the UAE where you can get a used I phone. As said before, the first and foremost thing is to make sure that the seller of the phone is trusted and they have a well-written warranty and return policy. Dubizzile and open souq are examples of classified portals. 
Buy used iPhone from exphone.ae
Exphone is a trusted seller of used iPhones in the UAE. Being a big player in wholesale and retail market exphone possess a numerous collection of used apple phones that are high in quality and appearance. All the phones sold at exphone are cosmetically graded and undergone different quality checks. All models of phones with different specifications are available at exphone. You don't have to worry about any warranty for the product. Exphone offers a 1 Year Exphone warranty from the date of purchase